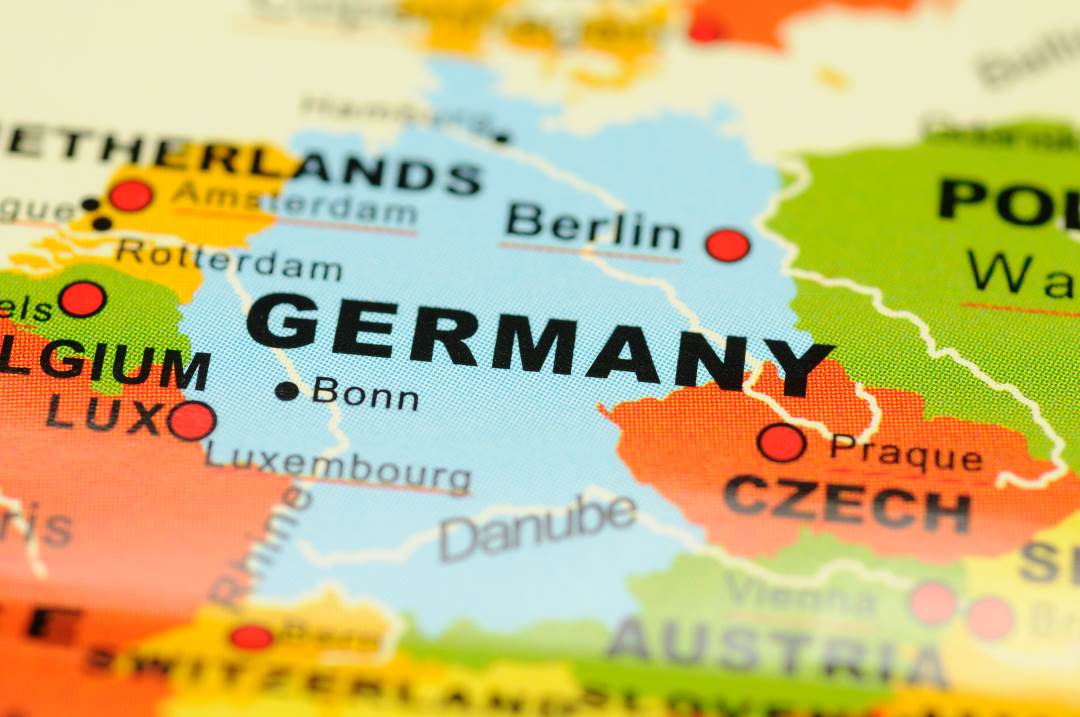 "So, where are you off to this year?", a friend of mine asked me over a cup of coffee recently.
My answer: "Germany."
"No, I mean, I'm sure you're planning on traveling a bit this year, right?"
"Yeah, I'll travel Germany. I've never really been there before", I said.
Confusion is written all over her face.
Not an unusual response, I've discovered, when I tell people that this year's travel plans include Tübingen instead of Thailand.
Why should anyone – especially an actual German – explore Germany?
There are so many reasons, some of them so mundane they're easily overlooked.
Therefore, I give you:
10 Simple Reasons to Travel Germany
1. Stress-free travel
Before embarking on an adventure to some far-off destination, I used to spend a lot of time searching Skyscanner. What is the cheapest and easiest way to get to Vietnam or Nicaragua, for example, without the hassle of layovers or multiple transfers?
As I'm sure your own experiences have shown you, you can lose a lot of time searching for affordable flights on just the right date. And then, of course, come the umpteen hours you spend at the airport and on a plane.
For anyone living in Germany (or many European cities, for that matter), these problems disappear when you vacation in Germany. (And with so many international airports and one of the best developed rail networks in Europe, it's really an ideal destination no matter where you're traveling from… but that's a subject for a later blog…)
For the sake of simplicity, let's look at it from a German's perspective:
Without having invested a cent, I'm already in my holiday destination.
Which is excellent for my nerves, my wallet, and for the climate.
After all, air travel is a direct contributor to climate change and responsible for 75% of the CO2 emissions caused by tourism (you can read an interesting article about the subject of flying by Sebastian from Wireless Life).
My next point allows any traveler in Germany to see a lot in a short amount time:
2. Top infrastructure
Speak with any foreigner traveling through Germany and you are bound to hear them rave about our incredibly well-developed railway system, which reaches all the way to the most remote mountain village. They are amazed by the quiet speed of our ICE trains and even – believe it or not – the punctuality of the Deutsche Bahn. Because even though every German has been annoyed by the Deutsche Bahn at some point (or many points) in our lives, this doesn't change the fact that 95% of the trains in Germany run on time (give or take five minutes). Surprising, no?
And while traveling by train is indeed somewhat expensive, it's fast and pretty comfortable. For example, you can go from Hamburg to Munich in just 5 hours and 42 minutes. And anyone who doesn't book early enough to get a discount ticket and thinks 100 € is too expensive for a one-way trip still has a lot of great alternative options for getting from A to B:
Long-distance buses with stops in all major cities. Get from Hamburg to Munich, for example, in 11 hours starting from 15 €. Seriously, there are some incredible bargains out there. I've traveled from Stuttgart to Cologne before for just 1.50 €!
I recommend visiting www.busliniensuche.de to compare all available bus lines. (You can also book train tickets here, often at cheaper prices than those found on the DB website.)
And last but certainly not least: "Mitfahrgelegenheit", or ride-sharing, for example with Blablacar. I've used this regularly for the past 10 years and have had nothing but good things to say about it – both as a driver and a passenger. Let's take our standard Hamburg-Munich route, for example: With ride-sharing, you're looking at just 30-40 € and 7 to 8 hours of travel. Nice conversations with usually very friendly co-passengers is included at no extra cost.
3. Great value for money
In Germany, a bottle of water from the grocery store costs 30 cents, a beer 60 cents. Dinner at a good restaurant starts at just 10 €. Suffice it to say that you're usually sure to get good quality at affordable prices.
And not just for food, but for almost anything you need for daily use! When compared to other destinations with similar living standards, you'll get by in Germany cheaper than almost anywhere else.
With the exception of Poland and the Czech Republic, the cost of living in all neighboring countries is higher than in Germany. In Switzerland, for example, you have to pay on average more than 50% more than here; in the Netherlands or France, the cost of living is about 10% higher.
I mean sure, who doesn't love getting an amazing dinner in Thailand for just 4€ and a comfortable hotel room for between 5 and 10€? But: In order to get them, I have to first pay 600€ for a flight. And due to the decreasing value of the Euro, many countries are no longer as inexpensive as they used to be for the European traveler.
4. Zero travel requirements
Language course? You don't need one. Again, this may be from the perspective of a German, but even if you're visiting from abroad, you'll always be able to find someone who can speak English.
Travel vaccinations? Not necessary.
Travel health insurance? Nope. Not if you're from Germany.
Passport? I can leave it at home.
No matter where you are in Europe, you can start your next journey to Germany on a moment's notice. And traveling through Germany is often a great chance to visit old friends and make new ones.
5. A diverse landscape
Baltic Sea, Zugspitze, Black Forest, Ruhr Valley. Lake Constance, Lower Rhine, Harz Mountains.
The list is long, the landscape varied. But I'm not an expert – at least, not yet. 😉 Which is the whole reason why I started this blog.
But one thing is certain: Germany's landscape is colorful, diverse, and more often than not absolutely stunning. And I want to see it all.
Need more than words to inspire you? Check out these photo galleries from Travelbook.
6. Safety
I've been to many places abroad where locals recommended I take a taxi after nightfall. If someone were to ask me if that's also a necessary precaution in Münster, my hometown of choice, I'd say:
"Here, you can walk down the street buck naked with a transparent bag full of cash and the worst thing that could happen to that you get hit by drunk cyclist."
Ok, that might be a slight exaggeration and not necessarily true for every corner of Germany, but:
Germany is a very safe travel destination.
The Global Peace Index 2015 even listed Germany as one of the safest countries in the world. Certainly no surprise, but for the more anxious traveler definitely an argument to vacation here.
7. The perfect location
Poland, Czech Republic, Austria. Switzerland, France, Luxembourg. Belgium, the Netherlands, Denmark.
9 borders = 9 options for exciting European excursions in addition to your romp around Germany.
I mean, Germany itself has plenty to offer. But for those who want a few more stamps in their passport, Germany is an ideal starting point for seeing more of Europe.
8. A change in perspective
People spend surprisingly little time thinking about things they already know or things they think they already know.
But no matter if you're from Germany, have lived in Germany or vacationed here in the past, you will never regret your decision to rediscover this beautiful country. If you're open to it, you'll see the country you thought you knew with completely new eyes.
And while learning to see familiar things from a different perspective is never easy, it's definitely exciting.
Don't believe me? Try it for yourself! The next time you walk around your hometown, imagine you're seeing this exact same place while on a trip abroad. Would you like what you see?
9. The "Reinheitsgebot" (or "German Purity Law")
OK, so I've tried to avoid clichés like the Autobahn, bratwurst, and Oktoberfest, but there's one I simply can't in good conscious ignore: Our beer.
Anyone who has had to choke down an Australian Foster's or a Vietnamese Bia Hoi knows: German beer has more than earned the stellar reputation it has all around the world.
Pilsner, wheat beer or Koelsch: The tastes may be different, but the probability of having a quality beer in your had is pretty big thanks to the German Purity Law (which is celebrating its 500th anniversary in 2016). There are over 7,500 varieties waiting to be tried. Prost!
There are over 7,500 varieties waiting to be tried. Prost!
10. Last but not least: The Germans
What defines a country more than its people?
Even though we like to joke about typical German stereotypes, Germans are not as stuffy and humorless as their reputation would have you believe. Not if you make the first step, that is.
Instead of asking Google, why not just ask someone on the street how to get where you want to go? You'll see: People are friendly, open, and happy to help – even in Germany. 😉
Abroad, German travelers also enjoy an image that's as nice and sparkly as their freshly washed Audis. During my many long-haul travels, I couldn't help but notice that, as a German, I always received a very warm welcome. After all, Germany wasn't voted most popular country in the world in a BBC-poll for nothing!
Can you think of even more reasons to explore Germany?
Why does traveling in Germany appeal to you?
Or do you disagree?
I look forward to your comments!
Photo: bedobedo/Depositphotos.com